As soon as you are registered for a new block, you still have to add the lessons to your agenda, then you can easily participate in the lessons.

Step-by-step plan to add lessons to the Teams agenda


1. Click on a Team and go to the channel of the lessons of your starting moment.
2. Click on the purple agenda item.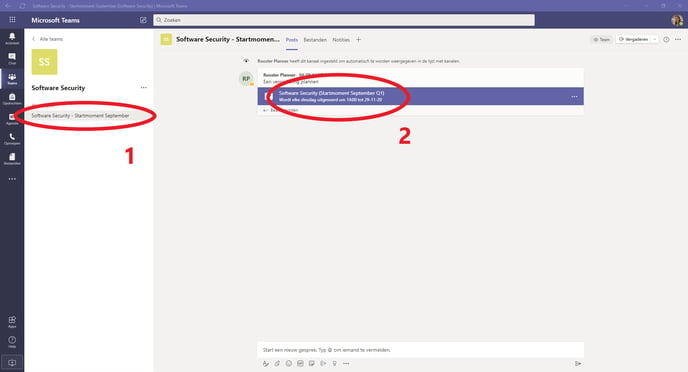 Screenshot 1

3. Click on '+ Add to calendar' in the top left corner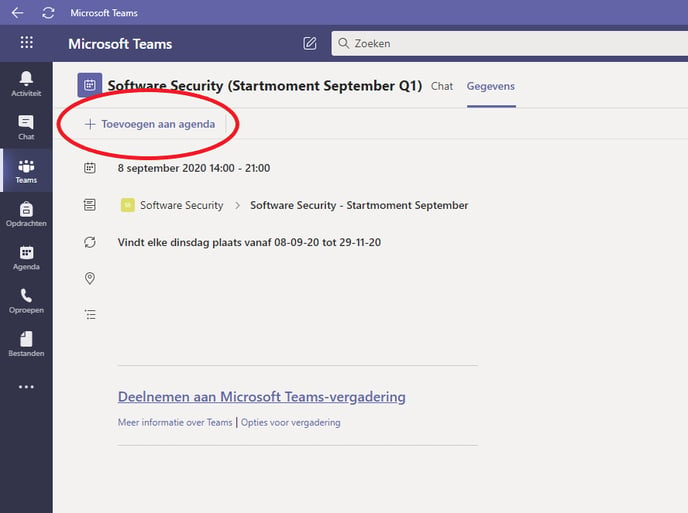 4. Done! All lessons from this series have been added to your agenda, you can always check this by clicking 'Agenda' in the left menu.